Walk in for immediate care today!
National Jewish Health Immediate Care provides care for adults and kids with unexpected illnesses and minor injuries.
National Jewish Health Immediate Care is open 7 days a week, from 8 a.m. to 7 p.m.
Located on our main campus at 1400 Jackson Street, near Colfax Avenue and Colorado Boulevard in the heart of Denver. Location & Directions
Immediate Care is NOT an Emergency Room. If you are experiencing a medical emergency, please call 9-1-1 immediately. When to Go to the Emergency Room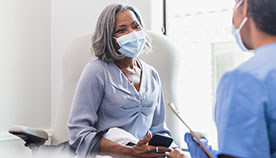 Fast treatment for most non-emergency medical needs in an urgent care setting!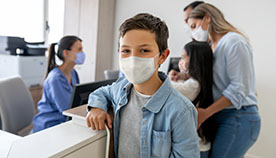 Our pediatric experts are here to care for your child's urgent needs; no appointments needed.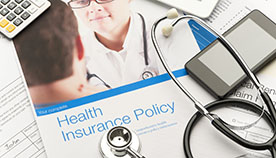 We accept most major insurance plans; convenient online payment options.
Looking for COVID-19 Care?
Visit our website to learn about COVID-19 care options available at National Jewish Health. Learn More
Patient & Visitors: Information & Safety
We are following the best infection prevention practices, including requiring masks and social distancing and taking extra measures for cleaning and disinfecting.