National Jewish Health Doctors Outline Dramatic Improvement from Cystic Fibrosis Treatment
---
DENVER, CO —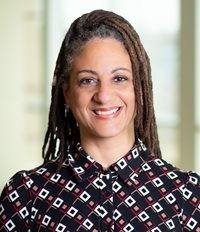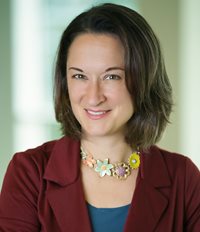 Doctors at National Jewish Health contributed to a four-part series of papers recently published in two separate publications, The Lancet and The Lancet Respiratory Medicine. The series examines how therapies have changed clinical care of cystic fibrosis (CF) and what populations of patients are not yet benefiting from them.


Since receiving approval from the U.S. Food and Drug Administration in 2019, groundbreaking medications have addressed the underlying molecular defects of CF for most patients, reducing symptoms and substantially improving lung health, nutritional status and quality of life. These CF medications are called cystic fibrosis transmembrane conductance regulator (CFTR) modulators.

"In the 1980s, few people with CF lived beyond their teens," said Jennifer Taylor-Cousar, MD, and lead author on the paper published in The Lancet. "These drugs help up to 90% of patients in the U.S., potentially doubling the pre-modulator life expectancy for people with CF. With recent approval to start the medication as young as two years old, these patients may have a normal life expectancy," said Dr. Taylor-Cousar. "The hope for the future and improved health conferred by this drug are leading to increased numbers of people with CF returning to school and work and starting families."

Katherine Hisert, MD, PhD, and lead author on a paper published in The Lancet Respiratory Medicine, summarized the clinical and research questions that remain to be investigated. "What new problems can we expect as people with CF age?" Dr. Hisert said. "How will chronic lung infections change? Can we prevent CF-related diabetes? Can we reverse CF gastrointestinal disease? How can we improve access globally to these disease-altering medications? Globally only about 12% of people who need these drugs are getting them."

National Jewish Health is the leading respiratory hospital in the nation. Founded 124 years ago as a nonprofit hospital, National Jewish Health today is the only facility in the world dedicated exclusively to groundbreaking medical research and treatment of children and adults with respiratory, cardiac, immune and related disorders. Patients and families come to National Jewish Health from around the world to receive cutting-edge, comprehensive, coordinated care. To learn more, visit the media resources page.
Media Resources
---
We have many faculty members, from bench scientists to clinicians, who can speak on almost any aspect of respiratory, immune, cardiac and gastrointestinal disease as well as lung cancer and basic immunology.
Media Contacts
---
Our team is available to arrange interviews, discuss events and story ideas.