Dr. Michael Nevid Joins National Jewish Health Pediatric Allergy and Immunology Team
---
DENVER, CO —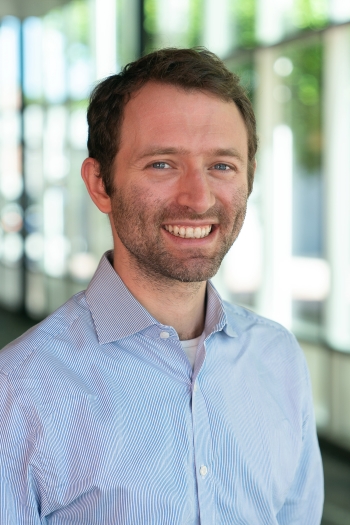 Michael Nevid, MD, has joined the National Jewish Health for Kids team as a pediatric allergist and immunologist in the Department of Pediatrics. He specializes in diagnosing and treating allergic diseases, including seasonal allergies, asthma, eczema, and food and drug allergies. Dr. Nevid sees patients on the National Jewish Health campus in Denver and in Highlands Ranch.

Dr. Nevid completed his fellowship in Pediatric Allergy and Immunology at National Jewish Health. His research at National Jewish Health focuses on the effects of traffic-related air pollution on skin disease. He also has conducted research on pediatric sesame allergies and studied risk factors for COVID-19 in children. Dr. Nevid has published research findings in the Journal of Allergy and Clinical Immunology: In Practice, the Annals of Allergy, Asthma & Immunology and the journal, Pediatric Allergy and Immunology.

Dr. Nevid received his medical degree from Stony Brook University School of Medicine in New York and completed his residency in Pediatrics at Rush University Medical Center in Chicago, where he received the Outstanding Medical Student Educator award.


National Jewish Health is the leading respiratory hospital in the nation. Founded 124 years ago as a nonprofit hospital, National Jewish Health today is the only facility in the world dedicated exclusively to groundbreaking medical research and treatment of children and adults with respiratory, cardiac, immune and related disorders. Patients and families come to National Jewish Health from around the world to receive cutting-edge, comprehensive, coordinated care. To learn more, visit the media resources page.
Media Resources
---
We have many faculty members, from bench scientists to clinicians, who can speak on almost any aspect of respiratory, immune, cardiac and gastrointestinal disease as well as lung cancer and basic immunology.
Media Contacts
---
Our team is available to arrange interviews, discuss events and story ideas.