National Jewish Health Appoints Evan Zucker as Chair of Board of Directors
---
DENVER, CO —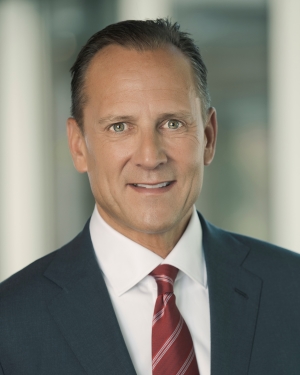 Evan Zucker has been named Chair of the National Jewish Health Board of Directors. He succeeds Steven D. Kris, who has been board chair since January 2020, and will continue to serve as a member of the board and executive committee.

Zucker is a Principal of Academy Partners Group, a private investment firm based in Denver with a variety of real estate and property technology-related business interests in the United States and Mexico. Prior to his current position, Zucker was Partner at Ares Management Corp and Chair of the Ares Industrial Real Estate Group. He was served as Principal at Black Creek Group, a real estate private equity and investment management firm that he co-founded in 1993. Ares Management Corp acquired Black Creek Group's U.S. real estate business in July 2021. He joined the National Jewish Health Board in 1993 and has served in a variety of roles, including serving as the Chair of the Finance Committee for 14 years. Zucker has been involved with a variety of philanthropic and charitable causes over the years, serving on the boards of several nonprofit organizations, including on the Board of the Denver Zoo and also as a member of Colorado Concern. He holds a B.A. in Economics from Stanford University.

"Evan's decades of experience and knowledge of National Jewish Health will be invaluable as he assumes leadership of our Board of Directors. We are thrilled to have his guidance and insights as we move forward into the future," said Michael Salem, MD, President and CEO of National Jewish Health. "We also sincerely thank Steve Kris for his extraordinary service as Chair over the past several years, including during the pandemic and the building and opening of our Center for Outpatient Health."


National Jewish Health is the leading respiratory hospital in the nation. Founded 124 years ago as a nonprofit hospital, National Jewish Health today is the only facility in the world dedicated exclusively to groundbreaking medical research and treatment of children and adults with respiratory, cardiac, immune and related disorders. Patients and families come to National Jewish Health from around the world to receive cutting-edge, comprehensive, coordinated care. To learn more, visit the media resources page.
Media Resources
---
We have many faculty members, from bench scientists to clinicians, who can speak on almost any aspect of respiratory, immune, cardiac and gastrointestinal disease as well as lung cancer and basic immunology.
Media Contacts
---
Our team is available to arrange interviews, discuss events and story ideas.