Dr. Stuart Kassan Joins National Jewish Health Rheumatology Team
---
DENVER, CO —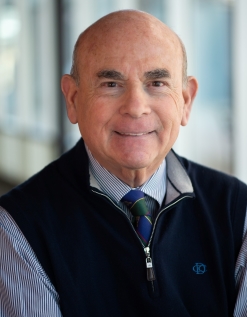 Stuart Kassan, MD, FACP, MACR, a board-certified rheumatologist has joined the faculty at National Jewish Health in the Division of Rheumatology and Department of Medicine. Dr. Kassan is also a distinguished clinical professor at the University of Colorado School of Medicine.

Dr. Kassan comes to National Jewish Health from Colorado Arthritis Associates and was Chief Medical Officer of Infusion Center of Denver and RV Infusion Partners. He has a passion for diseases that are difficult to diagnose, and he has a focused interest in Sjögren's syndrome, hypermobilility syndrome, Ehler-Danlos syndrome and lupus. He sees patients on the National Jewish Health main campus.

Dr. Kassan completed his fellowship training in rheumatology at the National Institutes of Health in Bethesda, Maryland and the Hospital for Special Surgery, Cornell Medical Center in New York City. He received his medical degree from the George Washington University School of Medicine and completed his internship and residency training at Emory University in Atlanta.

Dr. Kassan has testified before the U.S. Congress regarding Sjögren's syndrome research and lupus research. He has consulted for numerous medical journals and has been an author or co-author of more than 40 articles, chapters, and books concerning Sjögren's syndrome, systemic lupus erythematosus and related diseases. Early in his career, he published a sentinel paper on the association of Sjögren's syndrome with lymphoma.


National Jewish Health is the leading respiratory hospital in the nation. Founded 124 years ago as a nonprofit hospital, National Jewish Health today is the only facility in the world dedicated exclusively to groundbreaking medical research and treatment of children and adults with respiratory, cardiac, immune and related disorders. Patients and families come to National Jewish Health from around the world to receive cutting-edge, comprehensive, coordinated care. To learn more, visit the media resources page.
Media Resources
---
We have many faculty members, from bench scientists to clinicians, who can speak on almost any aspect of respiratory, immune, cardiac and gastrointestinal disease as well as lung cancer and basic immunology.
Media Contacts
---
Our team is available to arrange interviews, discuss events and story ideas.